Saturday July 27th

Vendor and Vehicle Pre Registration is Now Open!

Celebrating the Life and Times of Ed "Big Daddy" Roth




Friday July 26th 4:00pm - 10:00pm

Early Worms, for Early Registration, Kamping and Drive In Movie!

Saturday July 27th All Day

The Main Event

Vehicle Registration The Day of The Event $ 25.00

Includes Vehicle and Driver

Registration the day of the event Opens at 8:00am and will close at 3:00pm

Open to pre 1973 , Kustoms, Classics, Hot Rods, Muscle Cars, Lowriders, Vans, VW's, Motorcycles, Trikes, Trailers, Teardrops, Bicycles, MiniBikes & What ever else you may have!

No Year Restrictions on Kustom Motorcycles & Trikes
Spectator Gate Opens at 10:00am


Saturday July 27th
Spectator Admission $ 10.00
Kids under 12 Free!
All Admission includes a Pool Pass!


Military and Civil Servants Free with ID
Spectator Parking is FREE!

Show Ends at Dusk

Vendors, Live Entertainment, Swimming, Family Games, Food Fun for Everyone!

Food By: ; Beer Garden By the Littlerock Town Council

Sunday July 1st 8:00am - 2:00pm

Breakfast /Clean Up / Swimming and More!
KOA Acton
7601 Soledad Canyon Rd.
Acton, CA 93510
On Site Specials for Kamping!

Sponsored in Part by:
Click here For A Map and Driving Directions!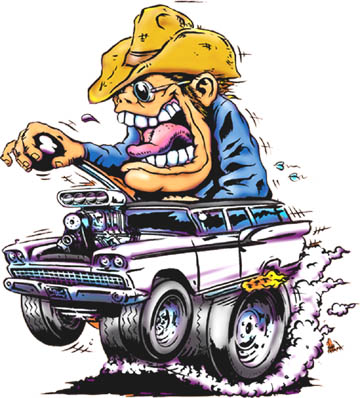 Rat Finkô name and device and Ed "Big Daddy" Roth
are trademarks of Ed Roth © 1999/2000/2001/2002/2003/2004/2005/2006/2007/2008/2009/2010/2011/2012/2013 Rat Fink device © Ed Roth 1984/89

Rat Fink.Party & Kustom Kulture Extravaganza © 2010/2011/2012/2013
"Moldy Marvin" is a Trade Mark of Automated Entertainment

Copyright 1999/2000/2001/2002/2003/2004/2005/2006/2007/2008/2009/2010/2011/2012/2013 @utomated Entertainment Little Rock CA 93543
Copyright 1999/2000/2001/2002/2003/2004/2005/2006/2007/2008/2009/2010/2011/2012/2013

"Moldy Marvin" is a trademark of @utomated Entertainment Littlerock CA 93543